Jesus said to His disciples, "The harvest is plentiful, but the workers are few. Therefore beseech the Lord of the harvest to send out workers into His harvest." (Mt. 9:37-38)

The Cross Current is a local missions ministry that equips by example. In addition to continuing to lead evangelism teams on the streets of our hometown each week, recently we were also invited to equip the saints at Harvest Bible Chapel Brantford, one of the newest Canadian church plants of Harvest Bible Fellowship.
Harvest Brantford opted to take the LITE version of our Witnessing Workshop. This training, which typically takes an entire day to complete, was tackled in just 3 hours by the 20+ ambitious seed sowers in attendance. The interactive course is specially designed to help believers of all ages to be more faithful and fruitful personal witnesses with all the lost loved ones God has placed in their lives.
Not only does this basic training equip entire churches to "normalize" sharing their faith with family and friends, but it also facilitates hands-on field training in reaching out to strangers on the street too.
Here are a few encouraging words from the senior pastor who sat under the training:
Last month, our church hosted an evangelism training session with The Cross Current. Our goal was to equip the people in our church with practical tools to share our faith in Jesus Christ.
The ministry of The Cross Current was a huge blessing to our church and prepared us well for the city outreach opportunity we had the following day.
As beneficial as the practical tools were, it was even more helpful to be reminded of the Biblical call to boldness in our witness and that, no matter the outcome of our evangelistic efforts, our greatest call is to be faithful and obedient to Jesus Christ and to trust that only he can cause the planted seeds to grow.
The training is Biblically-focused, Christ-centred, and Spirit-dependent, which then encouraged many of our people to step out of our comfort zones and share the gospel with many people we had never before met.
I highly recommend the ministry of The Cross Current to any church desiring to equip your people to make a difference in your community with the gospel of Jesus Christ to the glory of God.
The day after the training my wife and I had the opportunity to share everything we had learned with a lady we met in a coffee shop. It was encouraging to see how the investment of a few hours can help us be better witnesses. We look forward to having Cory back.
Kevin Weeks | Senior Pastor, Harvest Bible Chapel Brantford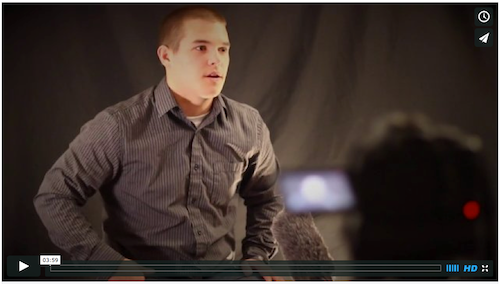 Watch testimonies from TCC training graduates
Get equipped to "go" with TCC training