Welcome to our November E-Tools Newsletter! This monthly TCC field report also includes helpful outreach resources to encourage and equip you to more faithfully share the Gospel with all the loved ones in your life as we witness for Christ in Canada together.
–
MISSIONS WITH HERITAGE
This month Cory McKenna, President of The Cross Current, had the privilege of teaching both on-site and off-site at Heritage College and Seminary in Cambridge, Ontario.
Here are a few encouraging testimonies from those who took part in our training together:
Heritage College and Seminary recently invited Cory McKenna to teach and lead our students as part of a week focused on local outreach. It was a great week! I was encouraged by the biblical grounding of Cory's chapel messages and with his personal passion to see the gospel presented in an engaging, clear, winsome way. Our students were encouraged to both observe and participate in street-level conversations with people in Cambridge. Heritage exists to equip men and women to be effective servants of Christ in the Church and community. So the biblical, practical training Cory provided was a great fit with our mission as a school.
~ Dr. Rick Reed | President, Heritage College and Seminary
I was greatly blessed that Cory was able to come and be the speaker at Heritage College and Seminary for local outreach week. From what I have heard from the rest of the student body, they were greatly blessed by his teachings as well. The topics that he spoke on were very powerful biblical principles and he was able to articulate each message in such a way that, by the power of the Holy Spirit, his teaching was able to resonate with the student body in some way. I was greatly blessed to do street evangelism with him as well and really learned a lot about how to share my faith in more powerful ways and how to better answer the though questions about faith in Christ. I am excited for what the Lord is doing in Cory's life and through The Cross Current. Thank you Cory for coming and providing excellent evangelism training and may the Lord open up future doors for you to continually share what you have learned with others.
~ Kyle Royal | Student, Heritage College and Seminary
I thought the week went extremely well, and I would definitely recommend Cory as a speaker and trainer. All of the students and staff gave very positive feedback about the chapels with Cory, and I know that the student body benefited greatly from the teaching during Local Outreach Week at Heritage. Although the group for street evangelism with Cory was rather small (which can be attributed to stress and homework loads), it allowed each of us who did go to have a more one on one training experience. Cory rightly and gently pushed us out of our comfort zones (which was definitely a good thing), and helped us to all become for effective evangelists. I personally left my comfort zone by doing a small amount of box preaching, which was a very cool experience, and our conversations on the street that day also showed improvement. Cory encouraged the student body to share their faith and study apologetics, and provided helpful and confident teaching that is still bearing positive fruit on campus. Thank you so much Cory!
~ Faira Dewar | Student, Heritage College and Seminary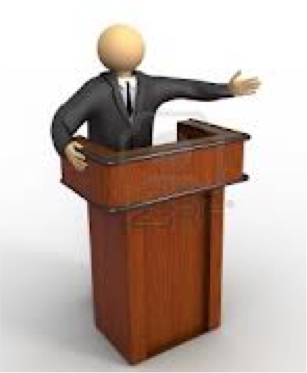 More on having Cory preach or teach at your church
–
–
–
GOING FESTIVE IN THE FIELD
Christmas is truly the most wonderful and opportune time of the year for witnessing! It's been our experience that the most effective way to ensure your entire team is found faithful is to equip them well in advance for Christmas outreach – even as early as November.
The following are a couple Christmas events and corresponding testimonies from this month as we led Gospel Outreach teams to "go" festive in our own local mission field.
Going Festive at "The Lighting of the Lights"
On Friday, November 29th the Street Gospel Outreach "GO" Team from Harvest Bible Chapel along with many others from local churches met at London's downtown Victoria Park for the annual "Lighting of the Lights" event where the city flips the switch and lights up at least one hundred Christmas trees.
What a thrill to see the Lord increase our labour force to a team of more than fifty seed sowers who worked together to share the Gospel with the five thousand plus participants of the event!
Many first-time evangelists of all ages teamed up to distribute more than four thousand Christmas cash Gospel tracts, including a dozen students from the churches youth program. What a joy to pass out tracts and actually have people say: "Thanks a lot and Merry Christmas."
Almost immediately after the lights came on, many people headed directly for the exits. It was wonderful to have teams of open air preachers stationed at the five exits to read Scripture and preach the Good News of the true meaning of Christmas.
Here is an inspiring testimony from Michael Van Buel who served on the "Lighting of the Lights" Gospel Outreach Team for the very first time:
I just wanted to touch base with you regarding the Lighting of the Lights event on Friday, November 29th. This is the first time that I had ever attended a Gospel Outreach event. I was quite nervous as I was heading to the event because I was really unsure what to expect.
After meeting up with Cory McKenna and Chris Wood (Harvest London GO Team Leader), my nerves settled and I began to get excited at the prospect of sharing the Gospel at such a critical time of year. While I doubt that this event is going to be remembered as the launching of my musical career, I do feel that it has stirred in me a desire to attend more outreach programs in the future.
Hearing the boldness and conviction that Cory, Jeff Mardling and others used while spreading the word of God is truly inspiring. I thank you for allowing me to join with you all for this and I am looking forward to "going" again soon!
Right: Harvest GO Team members share Bibles, tracts, and hot chocolate amidst the holiday hustle and bustle
Watch open air preaching footage from last year's "Lighting of the Lights" outreach
–
Going Festive at "The Santa Claus Parade"
On Saturday, November 9th several TCC leaders led a small team of evangelists to distribute Gospel tracts at the annual "Santa Claus Parade". Thousands of people lined the streets in London to officially welcome the time of year when we are bombarded with familiar secular icons, images, and other idols of tradition.
Left: The "lean and keen" 2013 Santa Claus Parade Gospel Outreach "GO" Team
It's been our experience that this is by far the "easiest" outreach opportunity of the entire calendar year. All we have to do is smile and wish participants a "Merry Christmas" as we pass our Christmas cash Gospel tracts. Collectively, our team distributed more than seven thousand tracts in less than three hours on the streets!
Right: A graphic of the specially designed "Christmas Cash" tracts distributed at all of this year's Christmas events
We trust you will be encouraged by this testimony from Stephanie Dudar, who completed her very first Santa Claus Parade Gospel Outreach this month:
Whenever the opportunity comes to give God glory and to be able to share the Gospel, I'm always in, and the Santa Claus Parade seemed like a pretty good opportunity.
As we're passing out tracts going down a long line of people, I approach a person wearing a dark sweater with a hood on facing the street standing behind kids. I say "Merry Christmas" and hand over a Gospel tract. The person turns towards me…. and it's my boss. I DID not expect that!
I laughed a bit and he asked me what I was doing there. I reminded him about how I go out with GO Teams to spread the gospel. The group was leaving so I said to read the back of the tract and I'd see him Monday.
This was Christ showing me the perfect opportunity to start another conversation with him about the gospel at work, which I later did, and I believe God is pressing in on his heart. It's so amazing the way God works and how His plan is always so perfect.
This is a very important and special ministry we have here at Harvest Bible Chapel! Coming out to GO Team outreach will challenge your faith, and when your faith is challenged it grows. Not only that, but being able to be a witness for Christ to people who have been fed lies from Satan and present them with the truth of Jesus Christ is a true blessing. When you submit to God and let Him use you for His glory, amazing things can happen. You just have to say yes to God.
The Cross Current (TCC) is a local missions ministry that equips by example by providing onsite and offsite training that will help your leaders train and sustain your entire church to normalize sharing the Gospel in all your personal and community relationships.


Get equipped to "go" with TCC Gospel Outreach Team training
–
KEEP CHRIST IN CHRISTMAS WITH FAMILY AND FRIENDS
We all want to spend eternity with those we love most in this world – our family and friends. Yet, we all know that our lost loved ones are often the most challenging to evangelize due to the fact that there is so much to lose if things don't go well!

However, as you enjoy a little holiday hang-time this season, here are three keys for keeping Christ in Christmas with family and friends:–
1. Keep Christ in Christmas by pen.


Many people still send their loved ones a family update for the year. Instead of sharing everything you did in your life in 2013, why not make the most of the opportunity and share the good news and everything God did in your life in 2013?
It is important that this letter is handwritten and not typed, as it communicates the time and care you put into involving them in your life. Handwriting heartfelt letters to the loved ones you have been praying for will give you opportunity to testify to who Christ really is, why He came to the earth, and how He has changed your life since you've repented of your sin and put your faith in Him.–
2. Keep Christ in Christmas by portable recorder.


Taking the time to record a simple audio message is another powerful and relational way to share the real Reason for the season with all of your family and friends. Amidst all of the holiday hustle and bustle, many shoppers lose sight of the true meaning of Christmas – if they ever knew it at all!
We would encourage you to follow the evangelistic example of Jesus in John 4 when He witnessed to the woman at the well. Starting in the natural and then swinging to the spiritual, you can begin by referencing one of the many cherished classic Christmas carols before bridging to the hope of the Gospel. As a guideline for time, 150 words per minute is about average talking speed. This means that a 5 minute audio recording will require a script of about 750 words.


Click here to listen to a sample audio Christmas Greeting for family and friends

Click here to download a sample Christmas Gospel script
–
3. Keep Christ in Christmas by prayer.
Many (if not most) families feel an obligation to say grace before diving in to Christmas dinner – whether they profess Christ as Lord or not. While we all know that such man-made traditions are really nothing more than religious lip service, why not extend an offer ahead of time to say the token prayer this year…and make it count for eternity?
This is by no means giving sanction to preach a twenty minute summary of "Sinners in the Hands of Angry God"! However, a short testimonial prayer about how thankful you are for God sending His only Son into the world to save sinners from His wrath could be very timely and appropriate. Remember: Jesus IS the reason for the season, so go for it!
–
4. Keep Christ in Christmas by Bible.
What better gift to give at the advent of God's Word becoming flesh than God's Word?
To equip yourself and your church to share the Good News this Christmas, we encourage you to pick up quantities of reliably translated and reasonably priced outreach Bibles. An option we recommend is the ESV Christmas Outreach Bible from Crossway.
You can then use a Christmas service invite card from your church to bookmark Luke Chapter 2, and read with them the true story of the Savior's birth, as recorded in the pages of their new Bible!
–
5. Keep Christ in Christmas with a Party!
This is a fun and non-confrontational way to remind people what Christmas is truly all about.
It simply involves baking a birthday cake and decorating it with the words: "Happy Birthday Jesus". You can then cut it up, put small pieces on paper plates, and bring them to all the non-Christians on your prayer list. If you really want to go "all out", you can include a birthday card to share the Gospel and even sing "Happy Birthday"!
Seriously, can you imagine if we all held the biggest birthday party in the world, bought gifts for each other, but neglected to even say "Happy Birthday" to the guest of honour who is actually celebrating his birthday?
While we're all well aware that December 25th is not Jesus' real birth date, this is still a great way to keep Christ in Christmas and break the ice into sharing the Gospel with the lost loved ones in your life.

In closing, after you step out in faith and sow the seed of the Gospel into the hearts of your lost loved ones, why not invite them to church over Christmas? After all, now that the light of Christ is finally out from under the bushel, you can pray that God will shine in their hearts to give the light of the knowledge of His glory in the face of Jesus Christ!
–

GOOD NEWS OF GREAT JOY!
Do you know that Christmas can be the most wonderful time of year for sharing Christ?
In this outreach radio series, you'll several real-time conversations with non-Christians surrounding the subject of Christmas, along with their reaction to the Good News of great joy that a Saviour has been born!
TCC Radio host Cory McKenna will also be closing out each episode by sharing quick tips for keeping Christ in Christmas with family and friends, along with hints from Scripture to help us all make the most of Christmas in our life and witness this season.
Remember: the greatest and most miraculous "good" of the Good News is God Himself!
Visit TCC Radio online
–
––
YOUR PRAYER PULSE FOR DECEMBER

Canada needs Christ! Let's continue partnering together to keep our prayer pulse for TCC and the Church in Canada strong.
We humbly ask you, your family, and your church to remember to pray for:
> Christmas Gospel outreach teaching and preaching as we partner with local churches to continue taking full advantage of the most wonderful time of the year for witnessing
> TCC Ministry Calendar as we prayerfully plan our next year of equipping the Church by example to normalize sharing the Gospel in all their personal and community relationships
> TCC Radio expansion as we make contact with more radio station executives to broadcast our program
–
Continue keeping a pulse on our prayer needs
Bookmark our ministry calendar to continue praying for our local missions
–
On behalf of our families and ministry team, we thank God for you and your partnership in the Gospel and it is our prayer that you and your church family enjoy a very Merry Christmas and a very blessed New Year.
Together in His Master's Service,
–
The Cross Current Team
---
Share TCC on Facebook

Subscribe to this newsletter