Welcome to our March E-Tools Newsletter! This monthly TCC field report also includes outreach resources to encourage and equip you to more faithfully share the Gospel with all those lost in your life as we witness for Christ in Canada together.
–
WINNIPEG WITNESS TRAINING

This month, Cory McKenna (President of The Cross Current), was privileged to equip a large group of students in Winnipeg at the Manitoba Association of Christian Home Schoolers (MACHS) Conference.
MACHS is a non-profit, volunteer provincial organization that seeks to connect, support and equip all those who are involved in Christian Home Education in the Province of Manitoba.
Here is how Dr. Ian Mogilevsky, President of MACHS, testifies concerning Cory's contribution to the conference:
Many homeschooling teens in Manitoba have a heart desire to share their faith with their friends and neighbours. However, they often think sharing  "Jesus loves them" and the "He has a wonderful plan for their life" is enough to have their friends to choose to receive Christ. Many times, they are discouraged because the experience is less than a positive response to this message. After that, they think that there is nothing else to say except how God is working in their life. These teens need a Biblical understanding of evangelism, the tools to share confidently with family and friends, and the example of how it can be done.
This is where Cory McKenna and The Cross Current come in. We chose Cory to speak to our teens because he is a seasoned evangelist and an excellent communicator to teens and adults. Cory has a excellent grasp of the Scriptures and communicates a Biblically-sound methodology of evangelism. His knowledge of the Bible and ability to quote chapter and verse, highlights this approach, as he communicates with a confidence that is contagious. His presentation includes multi-media, role-playing, and frequent interaction with attendees that keeps them alert and engaged.
I would highly recommend Cory for other Christian groups that want to learn more about a Biblical method of sharing one's Christian faith with others.
Being Biblical Witnesses
What are biblical witnesses? Biblical witnesses are Christ-followers chosen and empowered by God to verbally testify to the truth of Jesus and the Gospel.  Here is how this adds up in Scripture: Biblical Evangelism + Biblical Apologetics = Biblical Witness.
This training track titled "Being Biblical Witnesses" equipped participants with a biblical theology and methodology of evangelism and apologetics by teaching through a series of seven interrelated sermons and seminars.
Training Testimonies
Here are just a few testimonies from several of our training participants:
This training made me take responsibility in my city to talk about my faith openly in witnessing or evangelizing. It also opened my eyes to see that we are have the ability to share our faith in contemporary culture without being "weird". Not only did the training help me bring practical questions and answers to witnessing encounters, but it also helped me step out of my comfort zone and truly rely on the Holy Spirit. I would strongly recommend that all teenagers take this because it causes you to take a serious look at what you are doing for eternity. It's also give you practical information on sharing your faith openly.
~ Miranda Truijen – Springs Church, Winnipeg MB (Age: 16)
I really appreciated the way this training connected with everyone and how Cory talked with participants on a personal level. Personally speaking, the training has helped me to be more relaxed and confident when sharing Christ with others. I definitely recommend this training for others because it will provide a solid and biblical foundation for properly professing your faith and relationally connecting with everyone you talk to.
~ Josiah Toews, Dayspring Fellowship Church, Ste. Anne MB (Age: 15)
I totally feel inspired to witness to others. I want to show others too that you are never too young to witness. I've never felt comfortable witnessing to strangers, but now I feel encouraged to get to it!
~ MacKenna Robertson – West End Christian Community Church, Winnipeg MB (Age: 14)
Hearing the truth in this training makes me realize more than ever that the Gospel is God's power to save – not me, not my wisdom. I had to so much fun, too! My soul is bursting!
~ Christopher Robertson – West End Christian Community Church, Winnipeg MB (Age: 40)
The way Cory handled the Bible reminded me of the truths of Scripture and gave me practical ways to share the Gospel. If you want to share your faith but don't know how, come and have your world rocked and get equipped!
~ Elijah Mogilevsky – Bethsaida Church, Winnipeg MB (Age: 17)
For about a year and a half I've felt God's call on my heart to go and be a missionary for him in a place no one else wants to go. I knew I had to preach the Gospel, but I didn't know how. Now I have been equipped.
~ Kayla Falkenholt – Christ Lutheran Church, Thunder Bay ON (Age: 15)
–
Could The Cross Current add value to the vision for your next outreach event?
The Cross Current exists to equip the church by example to more faithfully proclaim the Gospel in all personal and community relationships.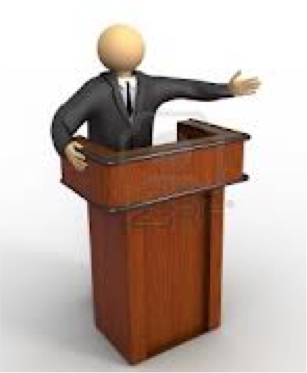 Invite TCC to teach or preach at your event
–
–
MILLION DOLLAR WITNESSING TIPS

By Cory McKenna

We have a saying at TCC: "The fruit of witness training is found in the field." That's why we always supplement onsite evangelism education with offsite evangelism experience. Nothing brings truth to life for a trainee more than being an eye-witness to biblical evangelism!
This short story shares how one such witnessing encounter went down in Winnipeg.
Over the years, I've developed a very simple and predictable plan for witnessing to waiters. This personal dining discipline likely stems from the fact that I myself served many professing Christians over my five plus year career as a waiter and never once heard the Gospel at work. Sad…but true.
On this particular evening, Megan at Montana's would be the recipient God's message of grace from yours truly.
Sitting with my host and his two sons, as we received our food, I asked Megan the cordial and non-confrontational questions I always ask: "Megan, do you believe in God? We are about to pray for our food and I just wanted to know if you need prayer for anything?" Very rarely do people refuse free prayer! Megan was no different.
"Though I am agnostic, I would really appreciate if you'd please pray for my young son. He's not sick or anything, I'd just appreciate you praying for his protection." "No problem! It would be our privilege", I responded. As Megan left the table, we quietly prayed for her son…and her salvation.
What happened next will likely be very helpful for anyone desiring to make a habit of sharing Christ with waiters.
At the end of the meal, I placed one of our Million Dollar Bill tracts onto the table and smiled, asking: "Megan, have you ever been tipped a million dollars before?" "No! What's that?" she responded. "You've never seen one of these before?", I questioned? "No", she said. "Wow!" I answered, surprised (and I truly always am). "So, you've never been asked 'The Million Dollar Question' before?" "Nope", she answered again. "Well, Megan, when you have 5 free minutes to chat can you come back…because I'd love to hear your ideas on THE most important question you'll ever be asked!" "OK!", she said, evidently curious.
Side note: I eventually learned the hard way that it's very important to ask the waiter to "come back when they have 5 minutes". Why? Because though they are working, when they come back…you know that they have 5 minutes to chat!
Just a few minutes later, Megan came back now determined to hear the 'Million Dollar Question'. "OK, Megan", I started. "Here it goes…what do you believe happens in the afterlife?" "Well", she paused. "I am agnostic so I really don't know."
"That's honest", I said. "Would you consider yourself to be 'open minded'?" "Of course", she said. "Whew!", I replied, smiling again. "Well, I am a Christian…that doesn't offend you, does it?" "Not at all! I have several Christian friends" she said. "Whew again!" I said. "Have any of your Christian friends shared with you the truth about the afterlife?" "No, they haven't", she confided. "Oh. Well…can I share it with you?" "Sure!" she said. So I did.
By God's grace, Megan was very tender to the truth of the Gospel and she sincerely thanked for taking the time and concern to share it with her. Further, she took my business card and assured me that she'd be in touch if she had any questions.
Christian, it both excites and saddens me that this same restaurant scenario has played out countless times in my own personal life and witness. It's exciting because witnessing to waiters in restaurants is so simple! However, it's sad because day in and day out the Megans of our world interact with so many supposed messengers of Christ without ever hearing the message of Christ.
In closing, the next time you're dining out, why not love your server enough to share a million dollar tip…and the most infinitely valuable message they'll ever hear!
Oh – I almost forgot – as a gracious witness for Christ…make sure you leave a generous cash tip too.:)
Get equipped to champion the cause of the Gospel in your local church.
This onsite and offsite outreach retreat will leverage the local missions experience of The Cross Current to equip leaders to train and sustain their entire churches to normalize sharing the Gospel in all your personal and community relationships.
Topics will include:
The role of the equipping evangelist
The priority of the pastor's support
Launching a local missions ministry
Normalizing evangelism church-wide
Sharing Gospel Outreach in your community
Graduates will be equipped with a field-tested foundation for more faithful gospel proclamation and also released with a practical plan of church-wide implementation.
Click here for information and registration
Listen to the CCT Retreat radio commercial
Print your own promo poster
–
KEEPING THE CROSS CURRENT…AT EASTER!
The culture is confused about Easter.
What could chocolate bunnies and painted eggs possibly have to do with the death, burial, and resurrection of Jesus Christ? What's so "good" about Good Friday?
In this series, our outreach radio team is keeping the Cross current by taking the time to go, tell, and broadcast real-time street conversations with everyday people in the hope that all who hear the Good News will come to believe.
Hear the trailer for this series
Visit TCC Radio online
–
–
YOUR PRAYER PULSE FOR APRIL


Let's continue partnering together to keep our prayer pulse for TCC and the Church in Canada strong!
We humbly ask you, your family, and your church to remember to pray for the following TCC ministry needs in April:
> Good Friday Gospel Outreach | April 11th (London, ON) – Please pray for our Gospel Outreach "GO" Team leaders as we make the most of Good Friday by equipping the Church to step out in faith to carry the Cross, pass tracts, witness one-to-one, and preach open air.
> Personal Mentoring in Preaching Open Air | April 25th and 26th (Owen Sound, ON) – Please pray for Cory McKenna as he equips students onsite at Word of Life Bible Institute to advance and defend the Gospel in the open air before leading the group offsite to the streets of Hamilton, Ontario to put the training into practice.
> Church Champion Training Retreat | May 8th to 10th (London, ON) – As equipping evangelists within local churches is the heartbeat of The Cross Current, please pray that the Lord will help us with all logistics related to this year's Church Champions Training Retreat and for the overall fruitfulness of our training time together.
> TCC Ministry Coordination – Please pray for the Lord to bring the laborers necessary to help us contact and coordinate more ministry with churches and radio stations toward fulfilling our mission.
Continue keeping a pulse on our prayer needs
Bookmark our ministry calendar to continue praying for our local missions
We again thank God for you, your church, and our partnership in the Gospel.
For His Glory Alone,
The Cross Current Team
---
Share TCC on Facebook

Subscribe to this newsletter